Automatic mini-node for
SMOOTH MIGRATION BEYOND 1 GHz
The ACE8 is an automatic mini-node that even a novice can install in five minutes. Optimal auto alignments ensure consistent network performance without unnecessary hassle with plug-ins. The node adjusts the level and slope automatically, eliminating the need for maintenance visits.
The ACE8 node supports smooth migration from your highest downstream frequency up to 1.2 GHz with full downstream.
Discover more
The ACE8 Node
Designed for flexible, future-proof network installations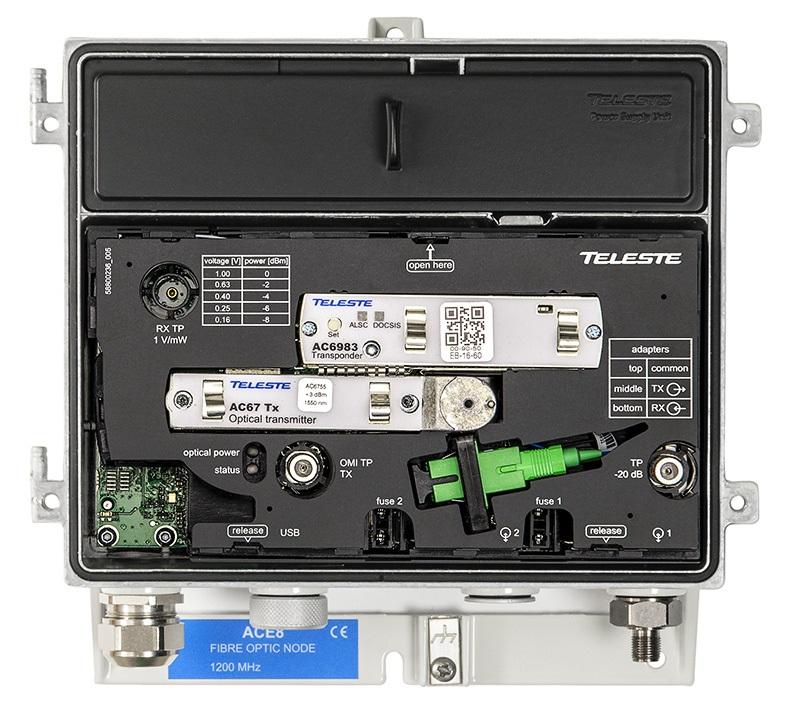 No Plug-ins
With automatic level and slope control you do not need external measurement devices in the installation phase. All settings are optimal automatically, and a lot of manual work can be avoided.
Smooth migration up to 1.2 GHz
ACE8 supports smooth migration from your highest downstream frequency up to 1.2 GHz. The 1.2 GHz broad downstream band can be switched on remotely. Besides higher frequencies, it can cope with a full downstream load as well.
USB and Bluetooth
The node has a USB port that also enables wireless local management via Bluetooth.
Remote Ingress Switching
Attenuate, locate and isolate network upstream problems, especially ingress and CPD that enter your network via homes and loose connections. Isolating ingress issues on the edge of a network will limit the number of homes affected while problems are fixed.
Automatic level and slope control
Prevents service downtime even when external factors such as changing temperature require configuration changes. ALSC can be used to indicate network degradation and preventive network maintenance tools can use it to give early warning signals before service interruptions occur.