Save Energy
Reducing network power consumption
Our solutions help you to save energy, nature and money without compromising service quality or capacity
As the networks evolve to meet the increasing capacity demand, pressure arises to use sustainable, eco-friendly solutions and technologies. These are needed to help in managing the power and performance growth within HFC networks in ways that are beneficial to customers, business and the environment.
Make Sense
How cable operator can save money, energy and nature?
Our innovations can
save up to
30
of the power consumed by the amplifier module
This means
up to
20
reduction on total network power consumption
Nodes and amplifiers don't have to run on full power 24/7.
It is like leaving a water tap running. Makes no sense, right?
Our devices can adjust power consumption based on real need.
There are three different ways to save power: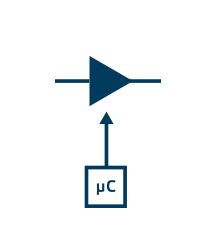 1. Remotely adjusted performance levels
The first option is the device has pre-configured performance levels that can be remotely selected.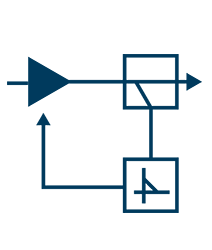 2. Autonomous performance adjustment
Alternatively, the device can select the power saving scheme autonomously, based on the RF output level measurement.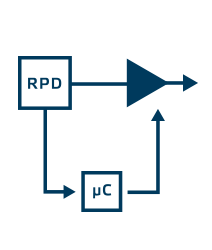 3. Load-based performance adjustment
The third innovation is for Remote PHY devices. The RPD module generates the signal and is aware of the channel load. It can then adjust the energy consumption accordingly.
Most of the power consumption of the active CATV network equipment occurs in the amplifier module. Intelligent nodes and amplifiers introduce several innovations for controlling power consumption in the amplifier module, including remotely adjustable performance levels as well as autonomous and load-based performance adjustment.
These are based on the simple idea to save energy by adjusting bias current in the amplifier module according to the actual capacity in use.
Reducing power consumption
70% of the energy in outside plant devices is consumed by amplifier modules.
Our innovations can save up to 30% of the energy consumed by the amplifier module. This can reduce the total network energy consumption by up to 20%.
Calculate the benefits of Teleste's power-saving innovation
Fill in the facts and see how much you can save.
Calculate
Save Energy With These Products